Nuevas imágenes satelitales del embalse con aguas residuales en Florida antes y después de detectar la brecha que provocó una masiva evacuación
Las autoridades descartaron este lunes la amenaza de una segunda rotura en el depósito de la antigua planta de fertilizantes de Piney Point.
La empresa espacial Maxar Technologies difundió este martes imágenes satelitales que muestran el embalse con desechos líquidos de fosfato, ubicado en Florida, antes y después de detectar la semana pasada una brecha en una de sus paredes.
Por su parte, el Departamento de Protección Medioambiental del estado descartó este lunes la amenaza de una segunda brecha en el depósito, con agua contaminada de la antigua planta de fertilizantes de Piney Point, abandonada desde el 2001.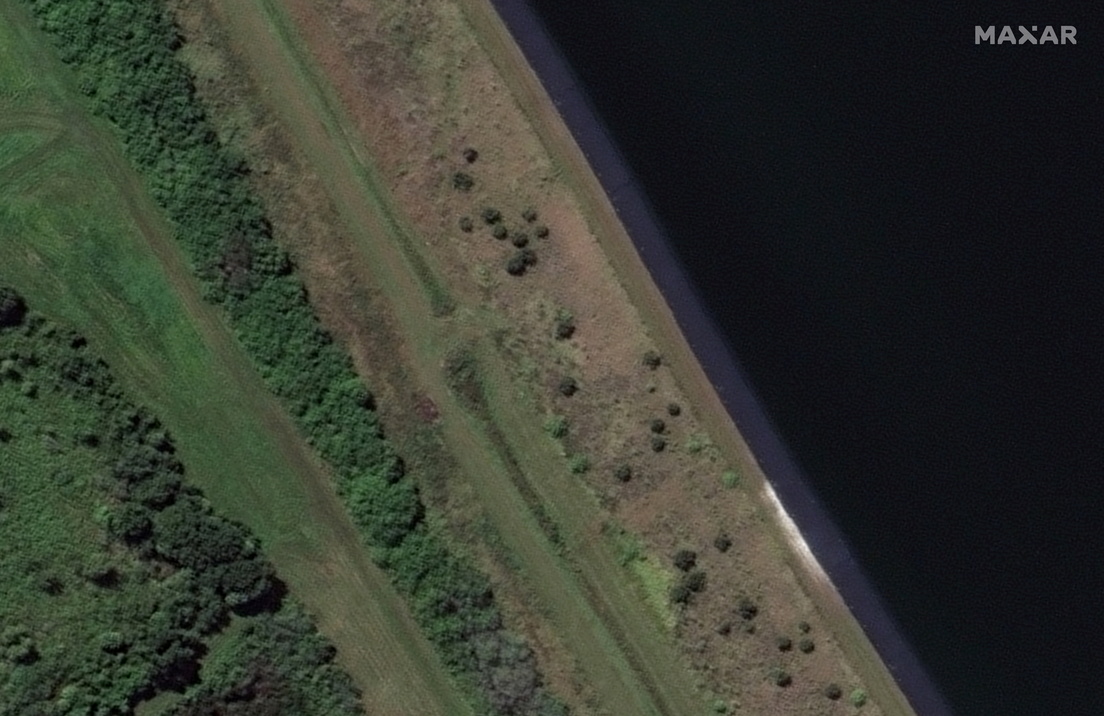 Previamente este lunes, las autoridades comunicaron que con la ayuda de un dron habían descubierto una posible segunda fuga en el embalse, cuya pared este mostró "filtraciones concentradas". Sin embargo, expertos de cuatro agencias gubernamentales e ingenieros externos concluyeron más tarde que el lugar era seguro para seguir con las obras, informa AP.
Además, el organismo confirmó que se han desplegado docenas de bombas y 10 camiones de vacío para extraer 132 millones de litros de aguas residuales al día del estuario de la bahía de Tampa. También aseguró que "toda la información sobre la calidad del agua concluye que esta agua no es radiactiva".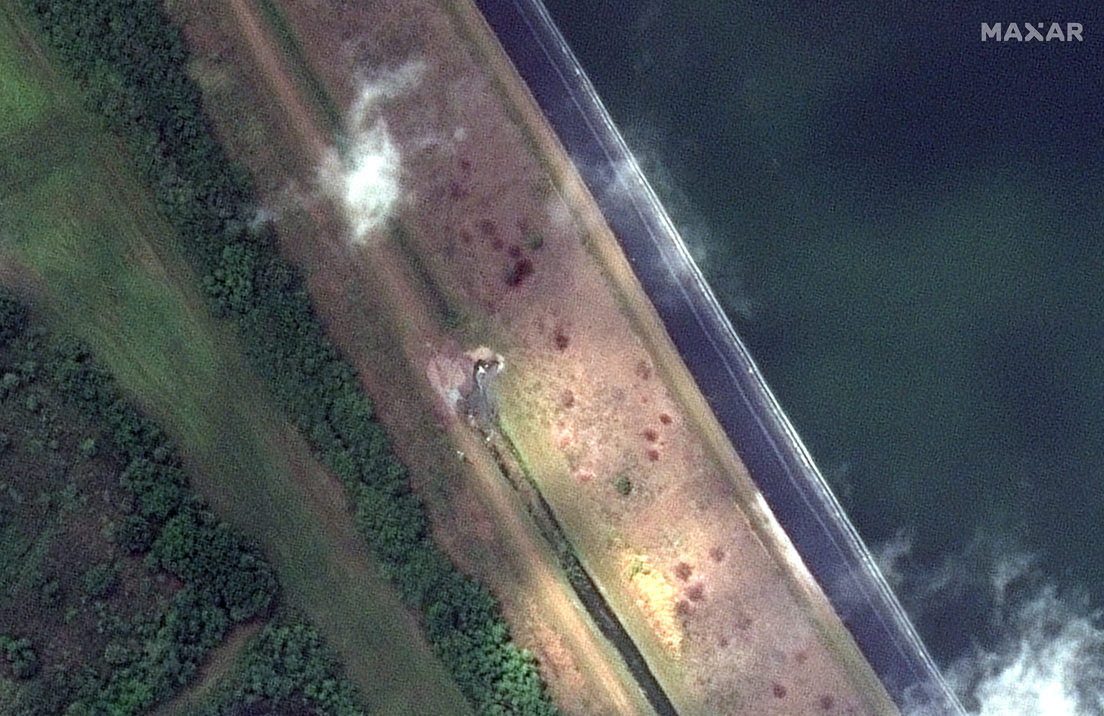 El temor a que se produzca una rotura total del embalse llevó a las autoridades a evacuar más de 300 viviendas, cerrar partes de una importante autopista y trasladar a unos centenares de reclusos de una cárcel cercana.
La principal preocupación es que una rotura total del embalse provocaría grandes inundaciones en las viviendas y negocios cercanos. Además, las aguas residuales están siendo bombeadas al puerto de Port Manatee, en la desembocadura de la bahía de Tampa, lo que hace temer que el vertido de nutrientes pueda generar floraciones de algas tóxicas para la vida marina en el estuario.
Crews were working around the clock to prevent the collapse of a waste water reservoir's leaky containment wall near Tampa Bay, Florida, making steady progress after officials warned of an imminent threat of flooding over the weekend https://t.co/4N3DtsLG84pic.twitter.com/cbxYBHD3wl

— Reuters (@Reuters) April 6, 2021
"Desde nuestro punto de vista, lo que más nos preocupa es la cantidad de nutrientes que se están vertiendo en la parte baja de la bahía de Tampa", declaró Ed Sherwood, director ejecutivo del Programa del Estuario de la Bahía, a la emisora WMNF, recoge Reuters.